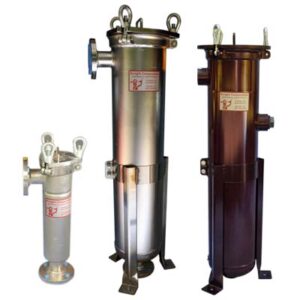 Available in many sizes and styles and constructed in carbon steel, 304 stainless steel, or 316 stainless steel. Knight housings serve as the vessel for bag filters and basket strainers. The plastic ring at the top of the filter bag snaps into a precision groove inside the housing, providing a positive seal to prevent bypass.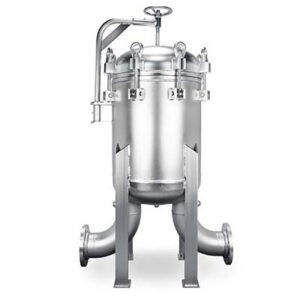 The Knight Multi-Bag vessels are designed to handle those high flow applications where a single bag unit is not sufficient. Our multi-bag system enables high flow rate through a single unit like the smaller size filtering vessels. These standard 150 psi units have capacity ranging from 2 to 23 baskets with flanged inlet/outlet piping ranging in size from 2 to 12 inches.
Knight filter bags offer high solids collection capacity with low pressure drop, which means longer operating cycles and lower operating costs making our bags more economical. The per bag cost is low and one bag is equivalent to several cartridges, greatly reducing the space needed for inventory as well.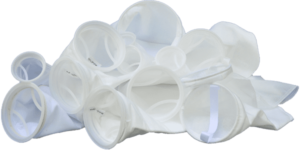 Contact us to discuss your filtration needs