Buy High-Quality Filter Bags Today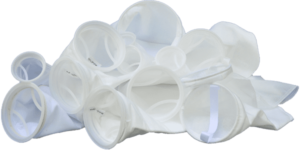 Filtration bags are an essential component in a variety of industrial processes. These bags have a design that allows them to trap contaminants and impurities, preventing them from entering your systems and causing damage. At Knight Corporation, we take great pride in producing high-quality filtration products that meet the needs of our diverse clientele.
To ensure maximum effectiveness and longevity, it is important to select the right filter bag for the job. There are a variety of factors to consider, including the type and size of particles to be filtered, the volume of flow, and the temperature and chemical properties of the liquid or gas.
Our filter bags come in a range of sizes and materials, including polyester, nylon, and polypropylene. They can be designed for use in a range of applications, from wastewater treatment to food processing to pharmaceuticals. Our filter bags can also filter adhesives, chemicals, coil coatings, paints, oils, pigments, and so much more!
We want to ensure you get the best filter bag possible for your needs. To make sure that happens, we can also customize any filter bag to meet your exact specifications. Whether you need a bag with a 3-inch diameter or 25-inch diameter, we have you covered.
Choose Knight Corporation
At Knight Corporation, we are simultaneously dedicated to increasing the efficiency of all filter vessels while providing our customers with a high-quality product. With years of experience under our belt, we know what it takes to keep up with the ever-changing manufacturing and filtration world.  
Whether you are looking for filtration bags for use in food processing, petrochemicals, or any other industry, experience the filtration difference with Knight Corporation. Our team of professionals is ready and willing to help you find the right filtration bag for your application, so contact us today to learn more about our company and products!
Contact us to discuss your filtration needs